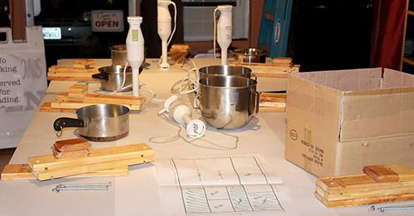 Yay! I'm excited to be offering my
Hands On Soap Making Classes

In class we first go over and discuss each step of the process, the ingredients, tools and the chemistry of how Cold Process Soap is safely made.
Then students watch me make a batch and then everyone makes a batch that you'll take home and cut into bars.
You'll make around 6 average sized bars
There'll be three scent choices to choose from, a floral blend, a minty herbal blend, or coconut cinnamon blend along with some color choices.
We'll use only organic and natural ingredients for making our soaps.
Here's a tell all blog post from some ladies who took my class a few years ago.
There'll be a couple changes in ingredients that we'll use here in Hawaii, but you'll get a full idea of the class.

The class is four hours long so be sure to eat a snack before class - 'cuz once we get started there's no stopping until we're done.
The class size is limited to six adult participants. It's hard for me to watch over any more than that.
Class cost is $75 and a $25 materials fee.
The next scheduled class will be Tuesday, October 17th.
12:00 pm. to 4:00 pm.
The class location is:
The Stables
Hawaiian Shores Community Center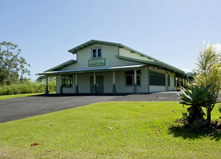 (Old Polo Grounds) 15-859 Kahakai Blvd, Pahoa, HI 96778

To reserve your spot in Garimo's Hands on Soap Making Class
Please click on the add to cart button to register by paying 1/2 of the class cost (deposit) now, and the second 1/2 will be due on the day of the class.
If the PayPal button doesn't work on your devise, please email and I will send an invoice, or try opening
your PayPal account on your device and then returning here and click on button.
The November class will be the last class for a while, taking a break. Looking forward to see what happens in 2024.
Soaps made during the November class will be cured in time for your holiday gift giving.